One Session (Office/Online)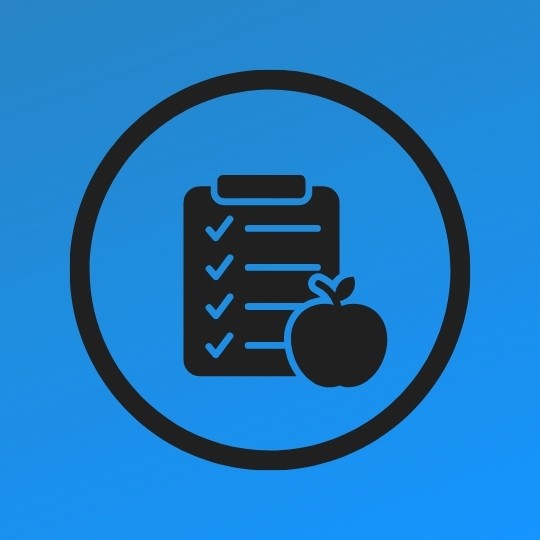 Overview
Creating and organizing a meal plan is just one of the tools we use to modify a person's eating behavior. When a person starts a nutrition program alongside a nutritionist, he or she has a wealth of tools such as weighing, body fat measuring, the nutritional logbook, and of course the meal plan. But all these are simple tools that only if used correctly and always in conjunction with the modification of eating behavior will lead to independence from the health professional and anyone can become his own nutritionist.
Details
During the Personal Nutrition Sessions one can be guided through the followings:
Creating a Medical Profile and Meal Plan
The information that the nutritionist needs to know will be discussed in the first session. The nutrition expert needs to know the presence or absence of diseases and somatological peculiarities in order for someone who starts the nutrition sessions to receive the personalized treatment that is required and the specialist to successfully help this person to change the way he thinks nutritionally. Then the first nutrition program is created, and it is adapted to the person's current daily nutrition routine. It is important to improve the existing habits and not to create new ones from scratch, which will make it difficult for the individual to adapt and maintain them in the long run.
Basic nutrition knowledge - Basic knowledge of food path in our body
In order to begin to modify a person's eating behavior, one must first understand how the foods around him are divided into categories, what they offer, and what are the best possible combinations. An extended explanation is given of the macronutrients and more superficially of the micronutrients just so someone understands the basics. Then there is a small analysis of how these nutrients act inside our body.
Quantity and quality of the food we consume
The quantity and quality of the food we put in our bodies have an impact on the number of our pounds and respectively their quality. As a result, we must in any case calculate what is in our interest to sacrifice in the shrine of socialization.
Practical solutions for everyday life
It is important not to always try to do the ideal nutritional choice but the best possible basis of conditions. This means that many times we need practical nutritional solutions, having the least negative impact on our body.
Healthy food delivery services' choices
If the person is most of the time fed by food delivery services for practical reasons and obviously does not have the mood, time, or knowledge to prepare his own food then these services are a solution that if used properly can yield a result which, given the circumstances, is the best possible. However, there is a need to explore the options so that one does not end up consuming meals that will detune him nutritionally. Usually, people think that they make healthy nutritional choices like ordering prepared meals from a nearby salad shop, while in reality, this choice is not as healthy as they thought because the salad shop may have very high-quality ingredients in its' salads but with tons of calories!
Consumer's behavior
One must understand that a taste or a nutritional need that he has is not something that happens only to him. It happens to everyone and that is why the marketing of many food companies is adapted to consumer behavior in order to drive them to overconsumption of food through the mindless purchase of goods. Knowledge is power and so the consumer learns the driving force that pushes him to overconsumption, understands, and builds his defenses in order not to be easily influenced by the manipulating marketing of a food company.
Behavioral nutrition exercises
By building many lines of defense, one can begin to resist what the body pushes him to consume resulting in more conscious nutritional choices. The main purposes of the behavioral nutrition exercises are to better understand when satiety appears, to eat a meal at a proper speed, to manage the consumption of water during the meal in a way that will not bring indigestion, and last but not least to be able to set the food in the plate in such a way that not to always have to worry on what is eaten but to be able to avoid at least most of the traps set by oneself or his environment!
Nutritional self-awareness (become your own nutritionist)
The last part of the modification of eating behavior is nutritional self-awareness. This will bring the person to such a point that one can eat what one wants every day without one's bodyweight being affected. It is important to be able to exist in a world where food means pleasure and enjoyment but at the same time not to be affected by the mindless eating behavior of those around.
| | |
| --- | --- |
| Duration: | 1 day |
| Price: | 50.00€ |