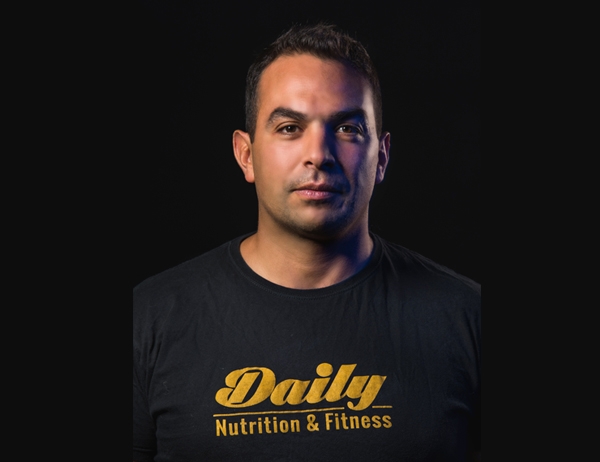 George Tsatsaronis
Crossfit Coach, L3
George Tsatsaronis founder and co-owner of Daily Nutrition and fitness, was born in Fort Wayne, Indiana USA and traveled throughout Europe with his family before making Athens Greece his home base at the age of 14.  Kicking off in the boxing career, he managed to work up to the collegiate level winning two gold medals for his university back in 1999 as a freshmen in Northeastern University studying MIS and Weightlifting in Conditioning and Training.  In his sophomore year, George was looking for a new sport and landed on rugby. This highlight of his career was the All – American team in 2003, yet when moving back to Greece in 2004, captained the Greek national team for 6 years both in Sevens and Fifteens.
In 2010 he began his career as coach leaving the sport of rugby and starting to train in CrossFit up to this day where he is competing in any CrossFit event in the 35+ category. After two successful CrossFit Boxes, having worked them and then selling the shares, from 2012 to 2013 and another from 2014 to 2016, the ability to understand the business was vast and the needs of people to enjoy yet become greater then yesterday, was a concept that was embedded deep in the training routines.  
 
CF L2, Gymnastics, Weightlifting, Current Judge, CF Scaled.  Currently he has been accepted for the CF L3 examination and is studying for it.
 
Being in sports all his life he always sought out to get the best training program available and found that very few coaches provided spherical knowledge in the ever evolving concept of training hard but minimizing injuries.